Happy day after Thanksgiving! I hope you ate lots of delicious food yesterday and also took some time to reflect on things you are thankful for. I am so thankful for my amazing husband and children, my supportive and caring friends, my readers (hey, that's you!), and really just for how much I have been blessed. I don't know what I did to deserve such a wonderful family and life, but I must have done something right!
Last week we had a great great party and some awesome links! I can't wait to share them with you! Also, for the LAST time…
Another shameless plug…
One of my DIY projects, Making an Ottoman out of a Pallet with Tutorial, is being featured on Bob Vila and is part of their Thumbs Up series! Can you do me a favor?? Can you VOTE FOR ME?! The contest ends THIS Sunday, so I really need your help now!
***I need YOUR HELP**** I would be so grateful if you could take a second and click on the link, and vote for my Yellow Tufted Ottoman! You don't need to sign up or do anything special, just one click and you are done! CLICK HERE and PLEASE VOTE!!! Feel free to share with your friends or on Facebook!
You know what else you missed on Domestic Superhero this week? The most AMAZING cheesecake. This is a recipe you should really make now…well, after you link up, ha!
Chocolate Chip Quadruple Nut Crunch Cheesecake….yes, please!
I also posted a HUGE roundup for a fun Holiday Blog Hop I participated in…
and lastly, a HUGE black Friday giveaway went live this morning on the blog! Click here to enter now!
Okay, now for our wonderful features from last week's party!
Eggnog Pumpkin Pie / Easy Homemade Lotion Bars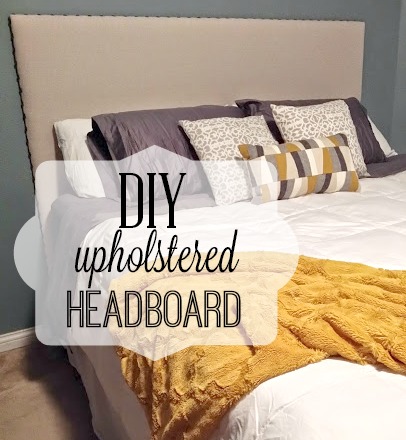 DIY Upholstered Headboard / Giant Macaroons
Easy Strawberry and Cream Cheese Danish
Now for this week's link party! Here are the 'rules'
Please follow Domestic Superhero by email (subscribe on the right side), on Facebook,Twitter, Instagram, or Pinterest (or on all 4!). I will follow back as well if you leave me a note!
Please place my 'Sharing With' button (from the tab on the right sidebar under 'buttons') somewhere on your blog- on a Link party page, the actual post, a sidebar-wherever! If you want me to add your button to my page, leave a note in the comments section.
Link any project…DIY, recipes, crafts, tips, tricks….the more the merrier!
Visit a few other links to check out what others are posting! Everyone loves comments so don't be shy when you visit! ​This is a great way to connect with new bloggers and make some new friends! Show some love by commenting, pinning, or sharing on social media!
Can't wait to see everything this week! ​​​
​