Happy Friday everyone! We are into week 27 on Domestic Superhero of the Pinworthy Projects Link party and it's so nice having you here! In case you are new to the party, or to my blog, I want to take a quick second and explain it…
For bloggers: This is a great resource to link up (all the way at the bottom) your recent recipes, projects, crafts, DIY, home décor…or whatever! Link it at the bottom and then visit some other links! Let people know that you came over from the link party- everyone loves comments! This is a great way to connect with new and old bloggers, and find new connections!
For readers: Check out the features! I always post the most popular links from the week before, and then some other ones that I particularly enjoyed! These recipes always look delicious and easy to make, so there is no excuse for you not to visit that blog and get cooking! Then, after you check out the features, head to the bottom where bloggers are linking things up (the little square icons). Click on some interesting things (recipes, DIY, crafts, etc) and check out some new blogs! This is a great way to find new blogs to read, recipes to follow, and people to connect with! Leave them a comment- let them know what you think of their blog!
Okay, now that we have that out of the way, this is what you maybe missed on Domestic Superhero over the last week….
Lemon Rosemary Iced Teagaritas and 'Buttermilk' Biscuits with Summer Berry Compote
Also….
We are giving away $650 in CASH on the blog! Head over and enter to win!
Now for our Features from last week (check 'em out!)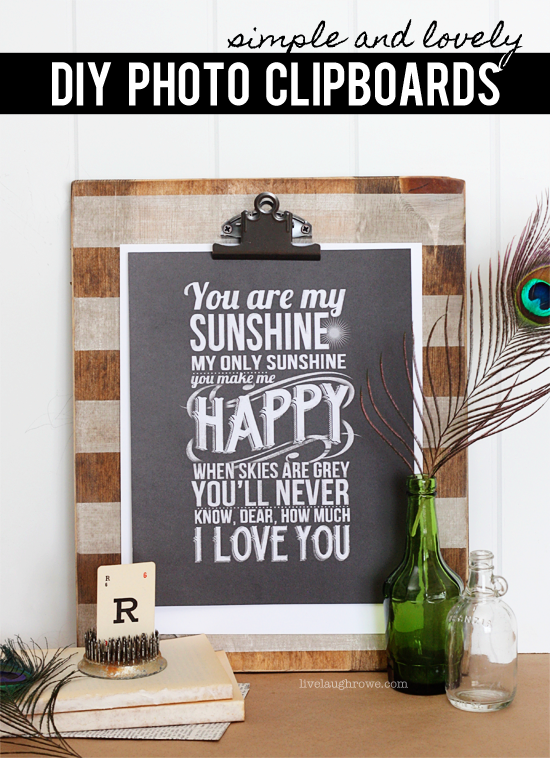 DIY Photo Clipboard by Live Laugh Rowe
25 Creative Ice Cream Flavors by Vintage Zest
Peanut Butter Stuffed French Toast by Mom on Time Out
S'mores Bites by Princess Pinky Girl
Mississippi Mud Pie by Roxana's Home Baking
Totally YUM! Definitely check out these recipes, pin them, share them, make them!
Now for this week's link party! Here are the 'rules'
Please follow Domestic Superhero by email (subscribe on the right side), on Facebook,Twitter,Instagram, or Pinterest (or on all 4!). I will follow back as well if you leave me a note!
Please place my 'Sharing With' button (from the grab a button section under the 'about' menu) somewhere on your blog- on a Link party page, the actual post, a sidebar-wherever! If you want me to add your button to my page, leave a note in the comments section.
Link any project…DIY, recipes, crafts, tips, tricks….the more the merrier!
Visit a few other links to check out what others are posting! Everyone loves comments so don't be shy when you visit! ​This is a great way to connect with new bloggers and make some new friends! Show some love by commenting, pinning, or sharing on social media!
Can't wait to see everything this week! ​​​
​