Hey y'all! Today is the first week that I am teaming up with Just Us Four and Atkinson Drive for the Pinworthy Projects link party! I am really excited to meet new bloggers, and also to have my regular readers link up and have your projects displayed on 2 more blogs!
If you have been busy this week, this is what you missed on Domestic Superhero….
I shared 2 recipes….one for Easy Homemade Bread Bowls, and the second was Creamy Jalapeno Ranch which is a perfect Super Bowl dip!
Okay, now it's time for the features from last week's awesome party!
I Think we Could be Friends posted her 5 Minute Practical New Year's Resolutions…check them out for some easy inspiration!
Beth at The First Year Blog (is it still the first year?!), shared her delicious Homemade Crispy French Fries. I have tried this recipe so trust me when I tell you that it's a winner!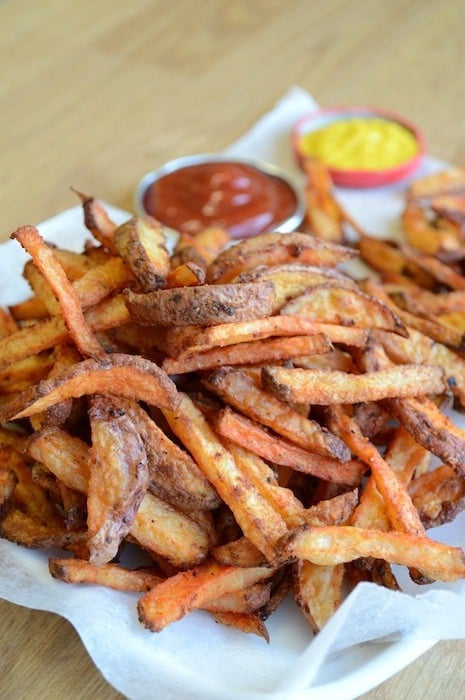 Two it Yourself shared her list of 8 DIY Drop Cloth Projects….you know, those cloths you use so paint doesn't splatter on your floor? So easy, so cheap-love it!
Keep it Simple Sweetie shared her recipe for these Skinny Key Lime 'Pies'. I love key lime pie so I am adding this to my must make list!
If you have been featured please grab a 'featured' button from the right sidebar under the 'buttons' tab!
Now it's your turn!
Now for this week's link party! Here are the 'rules'
Please follow Domestic Superhero by email (subscribe on the right side), onFacebook,Twitter,Instagram, or on Pinterest (or on all 4!). I will follow back as well if you leave me a note!
Please place my 'Sharing With' button (from the right sidebar) somewhere on your blog- on a Link party page, the actual post, a sidebar-wherever! If you want me to add your button to my page, leave a note in the comments section.
Link any project…DIY, recipes, crafts, tips, tricks….the more the merrier!
Visit a few other links to check out what others are posting! Everyone loves comments so don't be shy when you visit! ​This is a great way to connect with new bloggers and make some new friends! Show some love by commenting, pinning, or sharing on social media!