This post brought to you by Miracle- Gro Organic Choice. All opinions are 100% mine.
Y'all, I am so so so excited for this spring! Since we bought our house nearly 2 years ago, I have been saying I am going to start a garden, but I haven't had the time to get around to it. It's embarrassing to admit, but this year is going to be different! I have already started planning my garden out, and I can't wait till this pesky weather steadies out (um, 20 degrees one day, 75 degrees the next, 25 degrees the next day…not ideal for planting!). Even though it's a little to early to plant anything yet, I have been doing my homework and researching what types of products will be best for my garden.
I knew from the start that I wanted something organic for my garden. We are vegetarians and eat organically as much as possible. I want to make sure that whatever I am growing isn't going to have any chemicals from the soil etc. After researching a bit, I came across Miracle-Gro Organic Choice Garden Soil.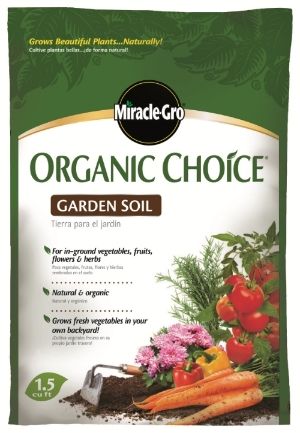 I liked that it's organic and would be perfect for growing veggies and herbs, and also that it's available pretty much everywhere to purchase. I wouldn't have to make any special trips or go out of my way to find it-so convenient!
Then I started researching the best way to garden my veggies and herbs. I decided that I am going to make a flat bed for the veggies, and do a pallet garden for my herbs.
These are my inspiration photos:
For the pallet garden I will make sure to find a pallet that hasn't been treated with chemicals, but also I won't have the soil touching the wood either (will use potting fabric as a barrier). I will use the Miracle-Gro Organic Choice Potting Mix for this instead of the in ground soil.
I seriously cannot wait for the veggies and herbs to come up (crossing my fingers it goes well)! I would love to be able to have fresh herbs and veggies at my finger tips for cooking dinner in the evening. Pretty much everything I make calls for herbs and vegetables and I would love to grow this stuff myself. What are your favorite vegetable dishes? I absolutely love making a fresh veggie lasagna with homemade sauce and herbs. It's the best!
I have also come up with a basic list of tips for beginners, as I really want to have a successful garden…
1. Make sure you know what zone you live in and do not plant before the last frost.
2. Grow what you will eat. Sure I may like Jalapenos, but will I eat 30 over the course of the a couple months, probably not….
3. Plant somewhere that gets lots of sun!
4. Water regularly
5. Don't stress and have fun!
What are you planning to grow this year? What have been your most successful veggies?
You can also connect with me here:
Thanks for visiting!
– Allyson